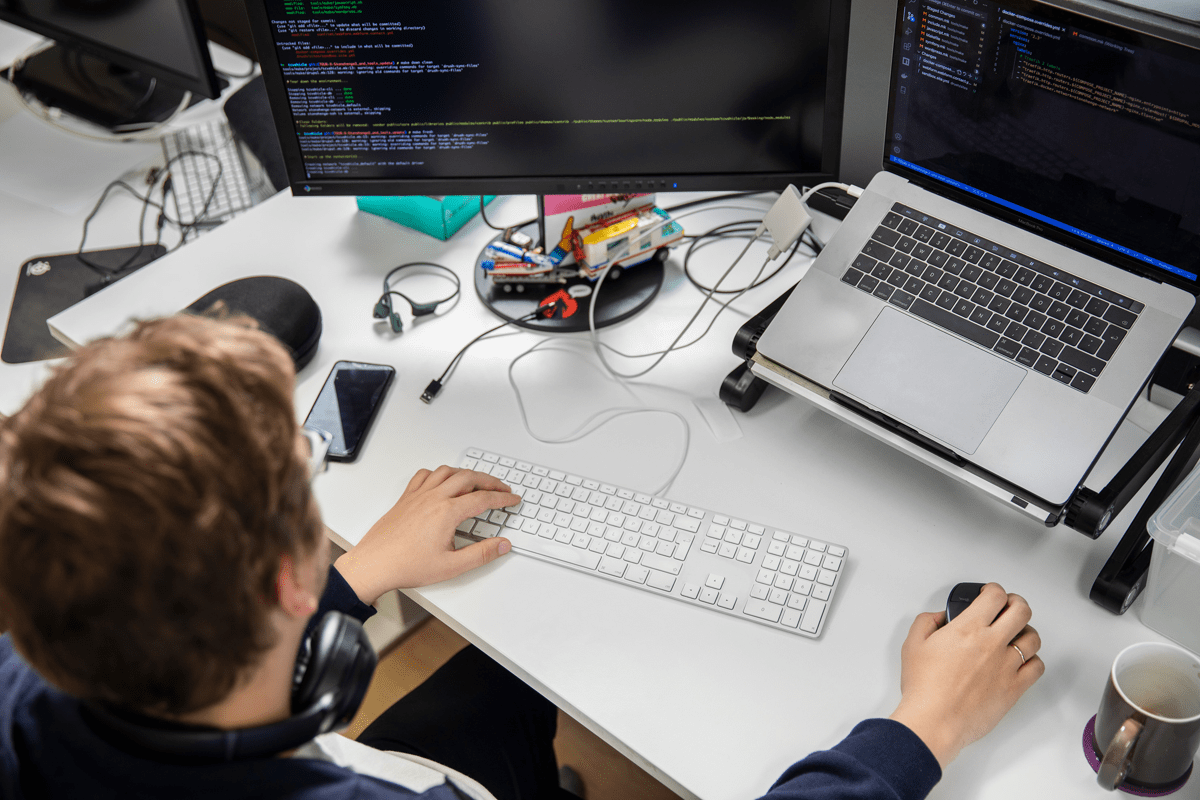 With us, you get to build and further develop high-performance, long-lasting web services and applications. Our focus has always been in reliable code. Quality comes first.
We specialize in large-scale, customized system implementations with open source technologies – self-service channels, online stores, large web services and content management solutions.
If you have skills in Drupal or modern JavaScript – or if you know PHP and would like to learn Drupal – we would be happy to hear from you. Our roots are in Drupal development, and we have been using various modern JavaScript frameworks alongside it for a long time and to an increasing extent.
To ensure a smooth developer experience, we pay attention to consistent tooling across our projects. Read more about our tech stack and tools.
We work with a wide range of clients – big and small, public and private. The University of Helsinki and the City of Helsinki are the largest of our clients.
Technologies our developers use in their current projects